Att dela varor, tjänster, idéer och alster kommer att bli en gigantisk industri. Det hävdrar Kevin Roberts, koncernchef på en av världens största reklambyråkedjor Saatchi & Saatchi. I ett blogginlägg förklarar han varför delning i alla dess former är en tilltalande idé, inte bara ur ett konsumentperspektiv utan också som affärsmodell (fritt översatt):
Alla i vår kreativa värld känner förmodligen någon form av sympati för musik- och filmindustrins kamp mot piratkopiering och fildelning. Begäret efter GRATIS på Internet är en enorm utmaning för alla som producerar digital underhållning.
Dessa torrents – med filmer, tv-program, musik och programvara som skickas från dator till dator – kan sammanfattas med ett ord som kommer att få en fantastisk inverkan på vår framtid: Dela.
I en värld där vår miljö är hotad och där kapital är svårare att hitta än en VD på lunchrast, är möjligheten att dela – och att skapa produkter som uppmuntrar till det – en ny domän för innovatörer. Det finns redan några lyckade exempel, Zipcar i USA är ett av dem. Zipcars idé – "Car Sharing, an alternative to car rental and car ownership" – är nämligen att förse människor utan bil med en bil under en begränsad tidsperiod. Men deras syfte är större än så: Att bidra till ett enklare och mer ansvarsfullt storstadsliv. Behöver du hämta mamma på flygplatsen? Zipcar erbjuder dig en fantastisk möjlighet att kunna göra det du behöver göra.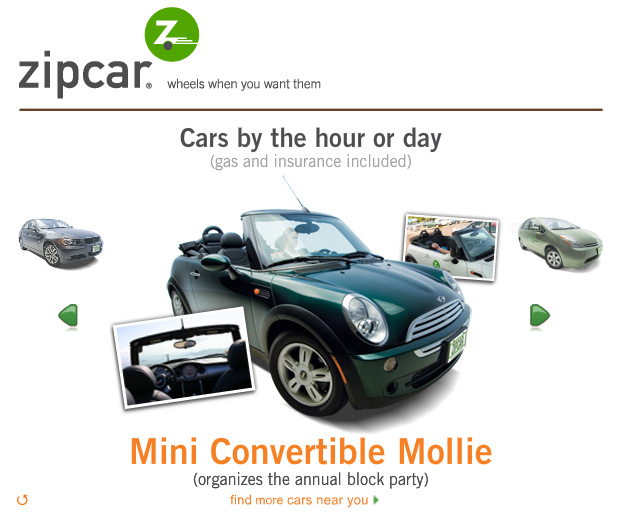 Internet är en virtuell dela-med-sig-maskin. På YouTube kan du dela med dig av din kreativitet. På Facebook delar du med dig av ditt liv. På Second Life delar du med dig av dina drömmar. På Wikipedia av dina kunskaper. Och på eBay av dina ägodelar.
Det handlar om att dela mig sig och få något av värde tillbaka. Och det betyder inte att nöja sig med mindre, utan att få något som är bättre. En effektiv gräsklippare för alla på gatan. En komplett uppsättning kvalitativa verktyg för alla i hyreshuset. Om möjligheten är tillräckligt intressant, kommer människor också att anpassa sig.
För det krävs nämligen en viss portion anpassning. Alla som har försökt lära små barn att dela, och dela med sig, vet att det inte är något som vi människor gör naturligt. Det är en förmåga som föds ur empati. Vi lär oss den förmågan i takt med att vi lär oss att leka och arbeta tillsammans, och att göra kompromisser som gynnar alla. Att dela skapar en känsla av gemenskap och tillhörighet. Vem vill stå utanför?
Jag tror att skapandet av sådant som kan delas kommer att bli en mångmiljardindustri, samtidigt som vi försöker skapa en bättre värld att leva i.
Så varför inte börja med att dela den här tanken med en vän?
(Och apropå att dela: IKEA Frankrike har lanserat en bilpool. Idén är att kunderna skall dela bil mellan varuhusen och hemmen. Syftet, enligt den franska webbsajten, är att bidra till minskad klimatpåverkan. Läs om den uppmärksammade lanseringen här.)
_
Relaterat inlägg: Missnöjda kunder kan inte lagstiftas bort