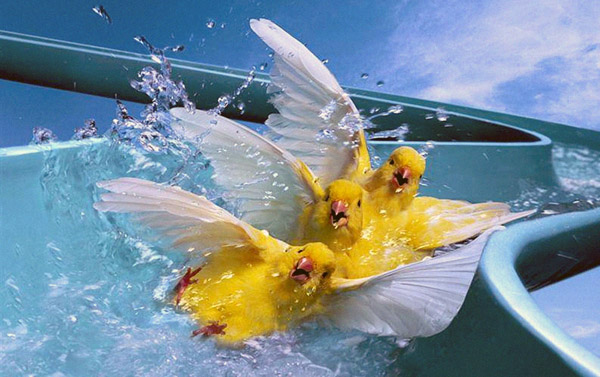 En diger lista – 39 nyttiga tweets från veckans twitterflöde. Håll till godo:
Från @andreaswiberg
Härlig helgläsning om årtiondets företagsledare: The decade of Steve Jobs, CEO of Apple – Nov. 5, 2009 http://ff.im/b4ZC9
Från @zackrisson
Tips för nystartade företag: @bisonblog's 5 tips för ditt startupföretag! http://ff.im/-b4QAa Och @PaulaMarttila's 10 råd http://bit.ly/1PksLX

(via @

jnystromdesign)

Från @

bjornalberts
Björn Alberts resonerar klokt kring de utmaningar företag står inför idag: Får fortsätta skriva listor istället. De sprider sig. Inlägget om kossor i näringslivet gjorde det inte http://bit.ly/1j6TzV Trevlig helg!

Från @

DoktorSpinn
Sveriges Informationsförening om hur vi kan bli effektivare i vårt kommunikationsarbete: Smurftips: Kan vi få samma effekt till halva priset? http://bit.ly/3NRruS

Från @

urban_johansson


Twitterskola med den ursprunglige Apple-evangelisten: Guy Kawasaki förklarar sin Twitterstrategi http://bit.ly/1I0RV0

Från @

kullin
"Går det att marknadsföra en så ointressant produkt som toalettpapper med sociala medier? Kanske inte, men P&G gör iallafall ett kreativt försök med produkten Charmin.": Toalettpapper marknadsförs med sociala medier: http://bit.ly/LIkDx

Från @

hyttfors
Mycket läsvärt om LinkedIn som kommunikations- och försäljningskanal (mig hittar du här): Great post reminds me I need to pay LinkedIn some attention http://bit.ly/1NIuNx (via @brett)

Från @

jonasl
Mer om LinkedIn: 7 Ways to Get More Out of LinkedIn http://to.ly/wnF

Från @

hajak
Ofattbart: Impressive! "Guitar Hero: Aerosmith" has generated more money for the band than their albums – http://bit.ly/41ZpTU (via @uszabo)

Från @

eliasbetinakis
Elias Betinakis tipsar om läsvärd blogg: Många, men kanske inte alla, läser nog madame börje-bloggen. För er som inte följer men "jobbar med reklam", varsågoda http://tr.im/EAgb

Från @

TribalingSwe
Tack för klokt inspel, Elia. Varför inte delta i diskussionen, du också?: Kommenterat @the_brand_man:s smarta artikel som föreslår döden av de 4 P:na. http://bit.ly/1QUlve

Från @

theplanninglab
En sammanfattning av Heath och Feldwicks artikel "Fifty years using the wrong model of advertising" (apropå just döden av de 4 P:na): Oldie but goodie reference: historical perspective on communications theory http://tinyurl.com/yhf3pym

Från @

theplanninglab
Leon Phang tipsar också om den nya boken "Konsumentnära varumärkesutveckling": Godis för planners! Ny, mycket läsvärd bok av @inculture och @PlanningSTHLM http://tinyurl.com/ylktyby

Från @

SimplyGreat
Varför väljer framgångsrika varumärken att ta bort sin logotyp?: When good brands go brandless http://bit.ly/2uIiRI

Från @

deeped
Vad händer med webben de kommande fem åren?: 15 förutsägelser om Internets framtid · Mindpark http://ff.im/-bdoXH

Från @

byBalsam
Det här har i alla fall jag längtat efter att kunna göra: Show Week Numbers in Google Calendar http://bit.ly/sZJ0Y

Från @

Hammarstrand
Marcus tipsar om en plattform som kan hjälpa företag att kommunicera på Twitter: How business does Twitter http://bit.ly/CHEP8

Från @

jgradvall
Trendspaning: Top Digital Marketing Trends for 2010 http://bit.ly/2Omtj2. Agree on all except the last one. More Flash?

Från @

ronnestam
Mer trendspaning: 10 Google Android Predictions that I find interesting: http://tinyurl.com/yesa6h8

Från @

CPeyron
Och hur tänkte de?: Galen Rebranding, Ryssland positionerar om Stalin som en fin kille…! Brandchannel To Rebrand Stalin http://bit.ly/eE2qf

Från @

CPeyron
Analys om skillnaden mellan marknadskommunikation och marknadskonversation: Om balansen mellan planerad kommunikation och dialog: If you want a conversation, say something interesting « BBH Labs http://bit.ly/139Tfe

Från @

zackrisson
Det här måste du bara se (en PDF): What a joke! RT @SvDItintegritet: Så här går det när man begär ut handlingar om Acta från justitiedep. http://bit.ly/2HkgBX (via @pellet @pelles)

Från @

mymlan
En underhållande och intressant observation av det svenska samhället: Ska du läsa ett enda blogginlägg idag, eller den här veckan, så är det det här du ska läsa: http://tr.im/EJDN

Från @

aldemark
Jag kunde inte ha sagt det bättre själv: Back to brand basics. Focus on the customer http://j.mp/h6u1

Från @

svartling
Leah Betancourt på Star Tribune i Minneapolis: How Social Media is Taking the News Local http://j.mp/4d8yHU

Från @

eliasbetinakis
Tankar om, och tips på, varumärkesarbete i sociala medier: Mkt bra av Virgin. "You don't need a social media strategy, you need a brand building strategy" http://bit.ly/2a7wI2 (via @NakedNY)

Från @

jyri
Mycket läs- och tänkvärt. Temat är: I takt med att allt smartare algoritmer hjälper oss att välja, förlorar vi vår fria vilja. Eller..?: Prediction = $. But will predictive algorithms quietly remove our free will? http://ping.fm/uiEur

Från @

pleasecopyme
Se och lyssna på Årets Talare 2006/2007 – 50 inspirerande minuter om hur du kan tänka bättre, smartare och mer kreativt: Nu finns kreativitetsföreläsningen med Teo Härén på SVT play http://bit.ly/1A1R5w

Från @

BritStakston
Internetworld har rankat svenska webbsajter (hela listan finns här): Årets bästa sajt 2009: Omvård http://www.omvard.se #IWtopp100 (via @miriamolsson)

Från @

joinsimon
Simon Sundén kommenterar listan över Sveriges bästa webbsajter: [SWE] Joinsimon.se – Internetworld topp 100 – länkkomplettering http://bit.ly/2P2Hiz

Från @

liffeman
Lärdomar från verkligheten: How Ford does social media http://bit.ly/2UyMt9 Scott Monty och Ford har verkligen fattat galoppen.

Från @

deeped
Googles affärsfilosofi baseras på "10 things we know to be true". Frågan är: How would you rewrite Google's '10 Things?' http://ff.im/-bjPDb

Från @

AndreasAndersso
Tankar om det personliga varumärket: Interesting on personal brands: http://bit.ly/m4iDD

Från @

andressilvaa
Gör din kund till din produkt: Zeusjones: New-marketing strategies: http://bit.ly/G1k8j

Från @

jgradvall
Om varumärken och hjärnan (som jag skrivit om bl.a. här och här): Very interesting reading. The need for sanitisation becoming more important than brand? http://bit.ly/21vy8b

Från @

judithw
En utbredd sanning är inte nödvändigtvis en sanning: Content is Not King (Chris Brogan): http://bit.ly/3bzZBh

Från @

bjornalberts
Björn Alberts tolkar insikter från Eniro, Bonnier och FN: 4 punkter om att förändra ett traditionellt företag http://bit.ly/1kl4X8

Från

@

deeped
Färsk statistik: PTS – Svenskarnas användning av telefoni och Internet – Individundersökning 2009 – PTS-ER-2009:28 http://ff.im/-bozvS

Från

@

TribalingSwe
Twitternytta i siffror säger bl.a. att

48% har sökt mer information om en produkt som de först hört talas om på twitter, och att:

44% någon gång

har

rekommederat en produkt på Twitter http://bit.ly/3oWJEG
Jag hoppas att också du får nytta av dessa tweets.
Är du själv på Twitter, följ samtliga ovan nämnda twittrare (och tipsa mig om nyttiga tweets genom att tagga dem med #twitternytta).
Trevlig helg!
_
Relaterade inlägg: