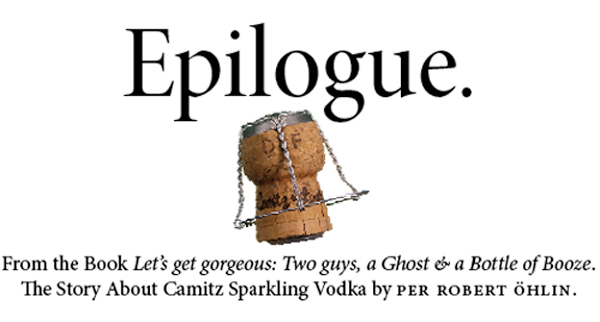 Now that the book is in the printing press, I can point out that the story has marched on in the same erratic style that it had begun.
New problems have occurred.
New improvements have been made, and new members have joined the team.
There is a long way to go and new chapters will, surely, have to be written, but one thing is for certain. It is going steadily forward.
Maybe the crazy idea about the sparkling vodka, isn't so crazy after all?
Interested in following their quest, go to the blog "What's sparkling?".
Want to read the book? Order here.
_
The lesson from Let's get gorgeous: